California Living

in Fullerton

Fullerton, CA, is home to California State University Fullerton, as well as natural treasures such as Panorama Natural Preserve. Higher learning, industry and science and health research operate 25 miles southeast of downtown Los Angeles. Fullerton is a place to work hard and play well. Take in a show at Claves Performing Arts Center. Watch the fireworks at Disney California Adventure Park. Let off steam with a hike at Rimcrest Trail head or bowl a few frames at Concourse Bowling Center. There's plenty of good eats at 85C Café or Pho Amie. Or cook up something in your well-equipped kitchen after a shop at Smart & Final Extra! or Stater Bros. Markets. Make the most of your time at UCE Apartment Homes in Fullerton, CA.
Recreation & Entertainment
Panorama Natural Preserve
Clayes Performing Arts Center
Craig Regional Park Lake
Disney California Adventure Park
Rimcrest Trail Head
Concourse Bowling Center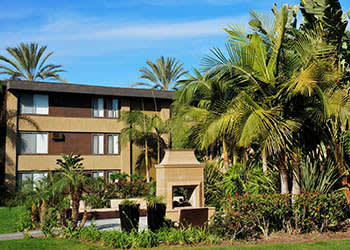 Food & Drink
Thai Basil
Leadbellys Barbeque
Pho Amie
85C Bakery Café
BIGS Fullerton
Smart & Final Extra!
Local Schools
CSU Fullerton
Southern California Institute of Technology
Southern California University of Health
Employers
CVS Fullerton
St. Jude Medical Center
Raytheon
Fullerton School District
Alcoa Fastening Systems
Kraft Foods